---
PIONEER LOG HOMES: Bryan Reid Sr.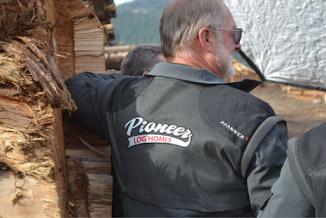 As people realize in most cases when you buy a product – whether it's a new car , boots , or a home – it's all about the people AND the product . Pioneer has dealt with many suppliers and appreciates that the combination of great service and great product is almost impossible to find. Not so with Savoy Equipment and the Pfanner line. The product is second to none for wearability, design, and of course safety; and the distributor is also well above normal . In short, the product we believe exceeds anything we have used , is more user friendly and up to date than anything we have had experience with . Good job Pfanner Canada, on the leading edge …..
Respectfully
Bryan Reid Sr
Pioneer Log Homes – Timber Kings
---
TOP NOTCH LOG: Joel Roorda (Timber Kings)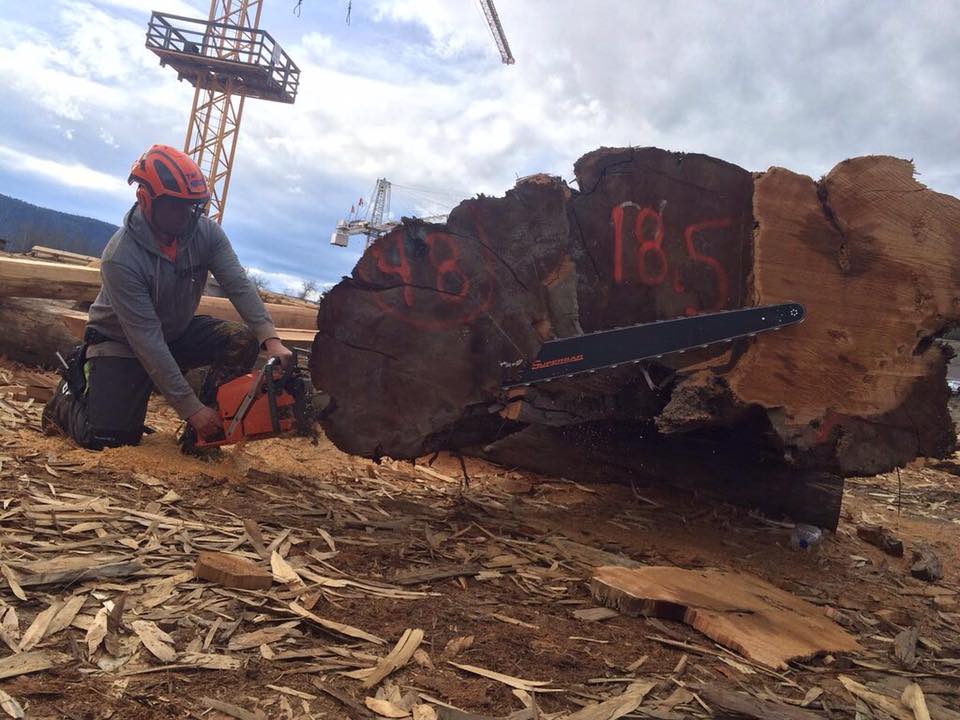 I have worked for Pioneer Log Homes for 25 years. I work hard, physical labour each and every day, I use only the best tools and equipment at work because building log homes is so rough and tough on tools. Pfanner has developed amazing work gear that is tough, good in the elements, safe, and it lasts the true test of tough work. I have been using the Pfanner work gear for nearly ten years, and it is the best.
Joel Roorda
Top notch.
---
JLS TREE SERVICE: Joe Legate
Ever since trying my first piece of Pfanner gear on I have stuck with them for the safety and protection of myself and my employees. The quality in their products is second to none and lasts forever. I purchased a couple items from Pfanner Canada a couple weeks ago as I recently found out there is a Pfanner dealer in Canada. They have a great selection, can get anything Pfanner makes, were great to work with and the service was top notch. The bonus is that I no longer have to pay huge customs bills and exchange rates to get Pfanner Products through the USA. I will be using them from now on for all of the Pfanner safety equipment we buy.
Thank you Pfanner Canada!
Joe Legate
JL's Tree Service
www.jlstree.com
519-242-5193
---
WEST END LOGGING: Marcel Mueller
The Pfanner gear is highly durable, professional grade, comfortable, and outlasts any other gear we have ever used. As hand fallers working in steep ground, we need gear that will keep us comfortable in all elements, and Pfanner has never let us down! Especially the new Protos hard hats, once you own one of those, there is no going back to any other traditional hard hats. We would recommend Pfanner gear to anyone that is looking for "top of the line" workwear!
Marcel Mueller
West End Logging
---